Fall Festival Tickets- Buy now!
Tickets can be purchased both online and at the Festival. Discounts only apply for online ticket purchases. Tickets will be available for pickup at will-call on the day of the event. Proper ID required to validate purchased tickets.
Tickets can be used to participate in activities including carnival games, character photos ops, bounce house, petting zoo, gift baskets and more. Attraction costs will be between 1 to 3 tickets per activity per person. All food and vendor purchases will be cash.
Discount
$20.00
25 Tickets for $20 (Online Only)
Discount
$40.00
55 Tickets for $40 (Online Only)
Custom
Click to enter a custom amount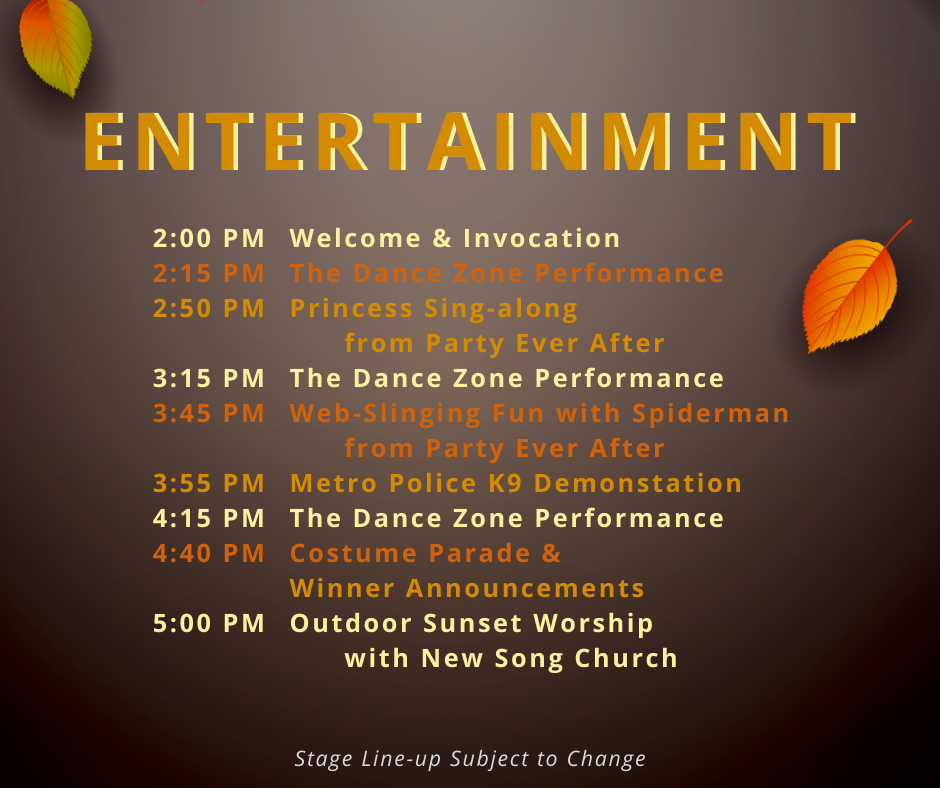 Our Sponsors